WordCamp Photo Contest Results are here!Congratulations to dawvon!  You just won 2 tickets to Cirque du Soleil's Zaia!! 
Coolest Blog Contest Finalists are Here!!!!
Check out who will be showcasing their blog for a chance to win tickets to Zaia –> https://hk.wordcamp.org/coolest-blog-contestcoolest-blog-contest/
Matt Tracking
Just can't get enough of Matt & WordPress?  Well, check out the following events which Matt will be attending while in Hong Kong.
– American Chamber of Commerce Event on Tuesday April 7, 2009
"How Blogging Changed the World"     www.amcham.org.hk
– Web Wednesday Event on Tuesday April 7, 2009
"The Bare, Naked Realities of Blogging" http://is.gd/mycQ
Free Zaia by Cirque du Soleil Tickets!!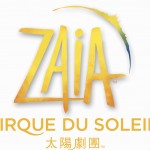 Courtesy of Cirque du Soleil, we will be giving away tickets to the best show in town – Zaia by Cirque du Soleil.   For details – check out our WP Blog Contest page now!
Introducing the WordCamp Hong Kong 2009 logo!!
Courtesy of our wonderful volunteer Jay Kwong, here's our very own logo for the first WordCamp Hong Kong.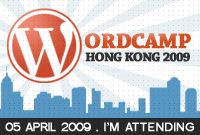 You can now help spread the word – the logo and various versions can be downloaded from the following site: